Middle Eastern
With our huge selection of fresh produce and our new line of Middle Eastern products, we have all you need to make your favorite Middle Eastern Cuisine dish!
These items include but are not limited to Zaatar, Bulgar Wheat, Grape Leaves, Stuffed Cabbage, Falafel Mix, Labne, Yogurt Milk, Garlic Spread, Tomato Paste, Pickled Beets, Couscous, Tahini, Lupini Beans, Rosewater, Orange Blossom, Molasses, Jar Honey with nuts, Pickled Cucumbers, Molasses, Pumpkin seeds, Eggplant Puree, Red Lentils, Lentils, Chickpeas, Canned Peas, Canned Broad Beans, Pickled Beets, Halawa, Custard, Fava Beans, Hummus, and more!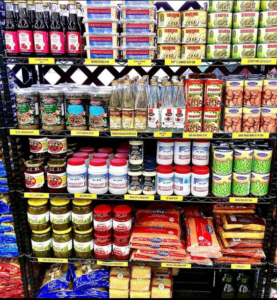 International Vegetables
One of the things that set us apart from other grocery and produce stores are our selection of oriental vegetables. We have specialty vegetables such as bittermelon, Chinese eggplant, Indian bittermelon, fresh ginger and turmeric, gai lan, bok choy, green papaya, jicama, opo, malanga coco, moqua, yu choy, sinqua and much more! This selection of specialty produce is complimented by our international food staple items such as rice selection, soy sauce, seasonings and more!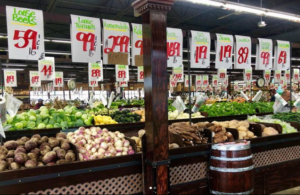 Specialty Fruit
In addition to our huge selection of specialty vegetables, we also have specialty fruit that can't be found anywhere else. Some of the items include but are not limited to pink and yellow dragonfruit, jack fruit, star fruit, aloe vera leaves,  longans, lychee nut, cactus pears, guava, rambutan, guanabana soursop, baby bananas, baby red bananas, sugar cane sticks and much more. For information on our specialty produce such as recipes, taste, origin and definition, please see our Specialty Item page!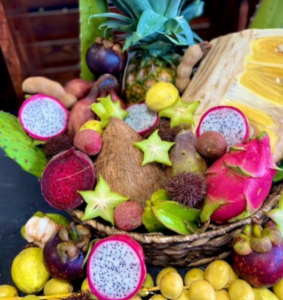 Meats, Cheeses
We brought in a huge line of meats, cheeses, olives, antipasti, dips, spreads, crackers, jams, everything you need to make the perfect charcuterie board without overspending!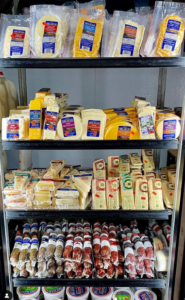 Bread & Bakery
Just because we are known for having the largest variety of healthy fruits and vegetables, doesn't mean we can't have delicious bakery and bread items as well! We have a huge selection of fresh breads, including grain, whole wheat, pita, bagels, raisin, rye, sourdough, onion, brioche, hamburger buns, hotdog buns and more. We also have fresh seasonal pies, donuts, cookies, lady fingers, biscotti's, chocolate covered assortments, all your necessary baking goods and more!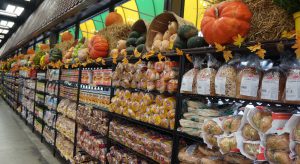 Michigan Made
We pride ourselves on supporting local farmers every opportunity we can when produce is seasonal. In addition, we have many Michigan made products such as chips, honey, salsa and much more.